Real Ways to Make Money From Home Australia
When it comes to ways to make money online or in the real world, there are plenty of routes you can take – whether you get into a side hustle, make money online, or earn some extra cash through tried and tested jobs like data entry, social media and focus groups, the options are surprisingly extensive.
With this being said, if you want to make money online or otherwise, you'll need to consider a number of things – your schedule and whether you can work full time, the work you are willing to put in, whether you have assets to make use of (you could rent out your car, sell unwanted items or utilise a spare room), and more.
Here are the best ways to make money online and in the real world, and how you can get started.
How can I make 5000 dollars fast?
If you want to earn 5000 dollars fast, there are a number of things you can do – depending on how fast you want it.
If you need to get paid $5000 instantly, the best way to get it is by selling things you own.
Whether these things are clothes, a TV you no longer use or even furniture, selling your belongings is a good way to earn money fast.
How can I make free money in Australia?
There are numerous ways to earn free money in Australia – one of the best approaches is to participate in:
Online surveys
Focus groups
Mystery shopping programs
If you are considering income in the longer term, a passive income can be developed by growing an online business or affiliate program, or by investing.
How can I make $100 quick?
The best way to make $100 quick is to sell your belongings with a clean out of your unused items.
Otherwise, participating in online studies and surveys is a fast route to quick cash. If you want more variety, services such as Fiverr are great when it comes to completing odd jobs for cash.
How can I make an extra $1000 a year?
There are plenty of ways to make an extra $1000 a year. If you already have a job, a great way to improve on your income is to start a side hustle.
Whether it is freelancing or even just renting out your car space, you only have to make $2.75 a day for it to eventually add up to an extra $1000 annually.
Make Money Online Australia
For starters, a tried and tested way to make money online in Australia is to consider all of your options online. When it comes to ways to earn extra money, deciding on a make money online approach might be the most effective. This is especially true if you already have a full time job and need some flexible options outside of work, or even just if you are limited to options where you work from home. All you need is an internet connection and a computer.
How to Make Money Online Fast
Making money online has never been more accessible, whether you want to work for someone else or start your own business. If you are just looking to make some quick cash, here are some interesting ways to make money online in Australia:
Virtual assistant: A virtual assistant does exactly what you'd expect – more and more online businesses across the world are seeing higher demand for personalised support online, and virtual assistants are the way to do it. You'll be earning from the comfort of your own home.
Online surveys and survey sites: While it might not be a viable long term solution, if you need to quickly make some extra cash on the side, online surveys and paid surveys could be the way to go – marketers use online surveys for market research. You won't have to worry about training or making a good impression – instead, just complete surveys and you'll get paid.
Online focus groups: Similarly to paid surveys, focus groups are a great way for marketers to carry out market research and get a better insight into the market surrounding a product or service. Many focus groups are carried out online, and often pay pretty well too.
Online mystery shopping: Online mystery shopping is not as common as physical mystery shopping – with this being said, a number of jobs exist out there that allow you to shop around online and get paid for it – in turn, marketers will gather market research and info about how you navigate and interact with a website.
Data entry: A good job that provides a great income is data entry – these positions can often be found online, and while they might get repetitive, data entry roles are a good way to make money from home.
Affiliate marketing: Put simply, affiliate marketing is where you are compensated for publishing content about a certain product. Whether you are posting about the product on social media or your own website, this is a strong approach to earning some extra cash.
Online tutoring: If you have knowledge in a particular area, or just have a knack for teaching and educating, online tutoring might be a great option for you. You can teach at any level and across any subject, and as a result you can start earning in no time.
---
Utilise Your Skills as a Freelancer
If you aren't sure about these, there are plenty of other options online. For example, if you have a skill within a particular niche, put it to use. There are a number of freelance focused sites out there that will let you pass on your skills, whether they are in design, social media, writing, customer service, IT, or even sales and marketing. If you want to make money online in Australia as a freelancer, all you need to know is what to look for – check out sites like:
Upwork
Fiverr
Toptal
Freelancer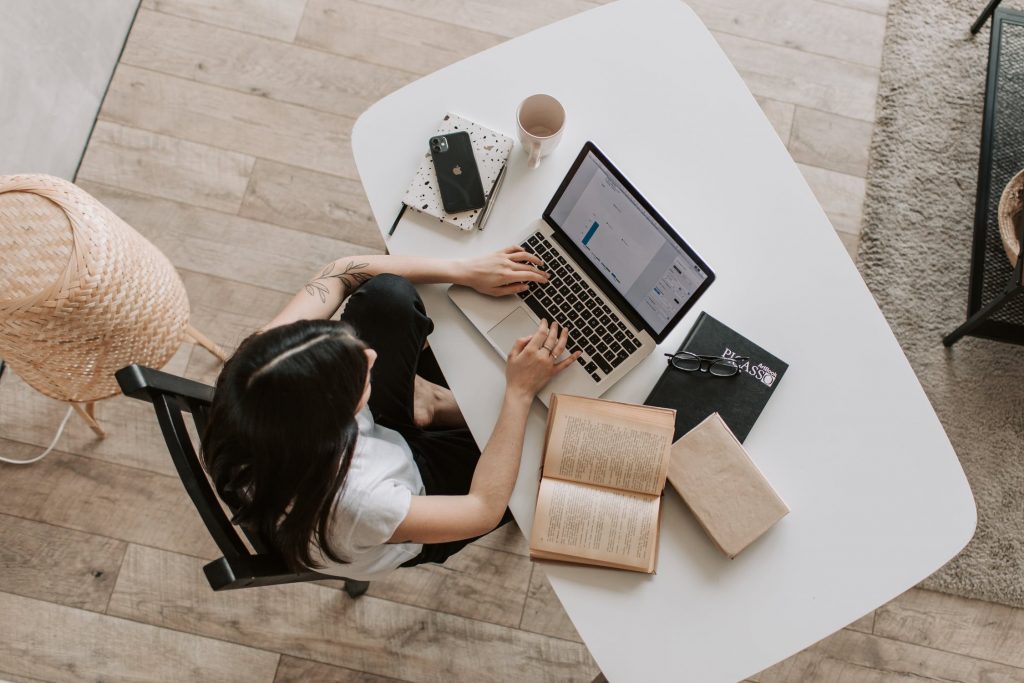 Start an Online Business
Finally, while making money online with the aforementioned approaches can be a great way to make extra money quick, if you are looking for a bigger project that you can really sink some hours into (and potentially turn into a full time gig), you might want to start an online business.
There are plenty of ways to get started with an online business at home in Australia. Before anything, decide on your business name, email, website and overall brand. Then, think about what website builder you want to use – there are numerous options that make building a website easy and straightforward.
Next, think about the niche you want to focus on – what kind of products will you be selling? Try to choose something that you are passionate about, but something that isn't too competitive. This is how you'll be able to compete with already established competition and make more money.
Now, you'll have to think about how you manage your stock. This can be tricky – in the past, many people have seen success with something called 'drop shipping' – this is where you sell a product, and arrange shipping so that it goes straight from warehouse to customer. If you'd prefer a more hands on approach, you'll need to think about where you'll source your products (or if you will make them yourself), and where you will keep them.
If you do start an online business, make sure to read up on business laws and develop an understanding of every important part of business before you start. Don't overlook customer service, and think about how you could use virtual assistants and personalised customer experience. Plus, be sure to advertise your services or products to reach your target audience, whether you use social media, sponsored posts or otherwise. An online business is a good way to help you get some cash and make a passive income, provided that you do it correctly.
All in all, there are plenty of ways to work from home and make money online in Australia – as long as you have an internet connection and you know what approaches to look for, this is one of the best ways to make sure that you'll be earning extra cash in no time.
Start a Side Hustle
While making money online is one thing, starting a side hustle more generally is an effective way to make extra income, and it often provides more flexibility in letting you do what you want. Here are some of the best ways to get started, get paid, and earn extra money through side hustles.
The Most Popular Side Hustles Around
Dog walking
Pet sitting
Lawn mowing
Nannying or babysitting
Cleaning
Teaching or tutoring
Side Hustle Tips
With any side hustle, there are a few things to keep in mind. First of all, make sure your side hustle doesn't get in the way of your main job – your primary income should always come first. Secondly, never take side hustle debt. Finally, if you have big goals, remember them, but focus on the small steps. If you want to grow a side hustle, it will inevitably take time and patience.
Profitable Jobs
Another way to earn extra income is to take a more traditional route – there are plenty of jobs around that are often accessible, flexible, and profitable. Whilst some of the highest paying jobs in the world require a significant degree of training or study, others have a lower barrier to entry. Here are some places to look in order to find work:
Examples of Profitable Jobs
Data entry jobs
Food delivery
Hospitality
Painting
Truck or bus driving
These provide a good way to increase your cash flow and earn money – depending on the job you go with, it might be a full time gig rather than a side hustle, however plenty of jobs out there are more flexible and will let you make some extra cash while also working a main job. While there is some overlap (such as data entry jobs) between these jobs and the aforementioned online jobs, considering all options in regard to your personal preferences is the best way to earn some extra money effectively.
Ways to Make Money Fast in the Short Term
Finally, if you want to earn money and make some quick cash, a great approach is to make the most of what you have. A lot of the time, you'll have assets that you can make use of pretty quickly.
Platforms that Let You Make Money Without Working
Here are some examples of platforms that let you make money with what you have:
Car Next Door
Parkhound
AirBnB
Drivemycar
Depop
Grailed
Rent My Wardrobe
Gumtree
Whether you have clothes, a car, a car space, or a spare room, there is a platform out there that will put you in touch with people that are willing to pay you for it. While selling clothes might not be a great long term solution, renting out your unused car space could be a fantastic way to supplement rent payments, provide consistent savings contributions, or give you some extra spending money.